Michael Cronin - UX/CX/UI Designer
Sourcr experience
Sourcr is a complete recruitment management platform putting employers and recruiters together via a simple, powerful and smart system for managing job listings and candiates. The project involved a complete redesign of the platform itself as well as updating the marketing side of the business to enhance aquisition and onboarding of new users.
My role
UI design & development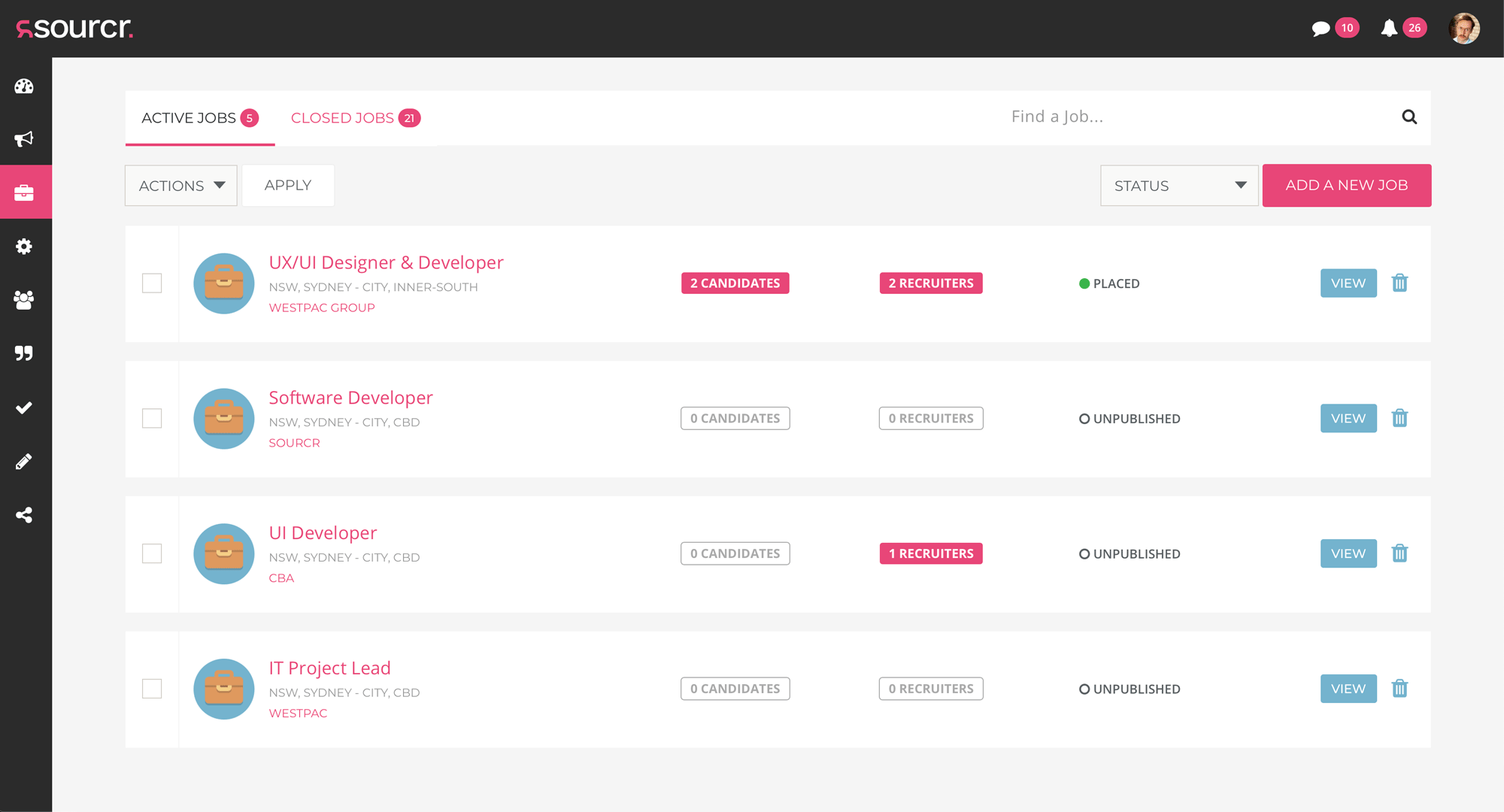 Test-and-learn
To adequately build upon the existing pilot platform it was decided a rapid prototyping with test-and-learn methodologies were best employed. After a short discovery and journey mapping exercise, each stream of workflows were developed as HTML/CSS/JS prototypes to demo, test and refine before being intertaed into the application.
Tools
Fullstory / Google Analytics / Interviews

Design
While the origination process for onboarding new users required a linear and simple flow, the system comprises of two distinct platforms: marketing/aquisition and the recruitment software application. While requiring certain differences it was important to maintain an obvious consistency across the experience.
Tools
HTML(5) / CSS(3) / JQuery / Cactus / Amazon S3