Michael Cronin - Experience Designer
Open Colleges CRO
Our aim on this project was to upgrade the look, feel and performance of the website while increasing conversion rates (Course Guide downloads) employing a mobile-first philosophy. Open Colleges maintains an intricate network of online marketing resources where the main website is just a piece of the puzzle.
My role
UX/UI design lead
Frontend development
Discovery
The team at OC had a very much data driven approach to decision making and refinement of the customer's experience. A 'Test & Learn' culture helped discover a great deal of new approaches to driving not only leads but higher qualified leads per subject area. Some ideas that were prioritised for the redesign were:
Use data-centric research, avoiding conflicts of opinion
Use best practice where possible
Test & Learn philosophy
The future is mobile
Tools
Google Analytics / Optimizely / Crazy Egg / Fullstory
Conversion funnels
Within an elaborate network of campaign and SEO-driven landing pages there a number of conversion funnels a visitor is sent down on their journey of researching their studies. Some of these are aimed at grabbing leads as quickly as possible (not well qualified) and others were aimed at giving the visitor a little more information and hopefully increasing the quality of the lead - albeit slightly lower in number.
Either way it was important to map out these funnels and target areas to gain the desired lead quality.
Delivery
One of most important parts of this project was to create a new design system for the brand, which would be echoed across all other digital assets and marketing materials. This system would need to be simple and flexible but also be able to withstand the test of time. Based on Twitter Bootstrap 3, the system was created and defined for all elements and applied for all testing and feedback.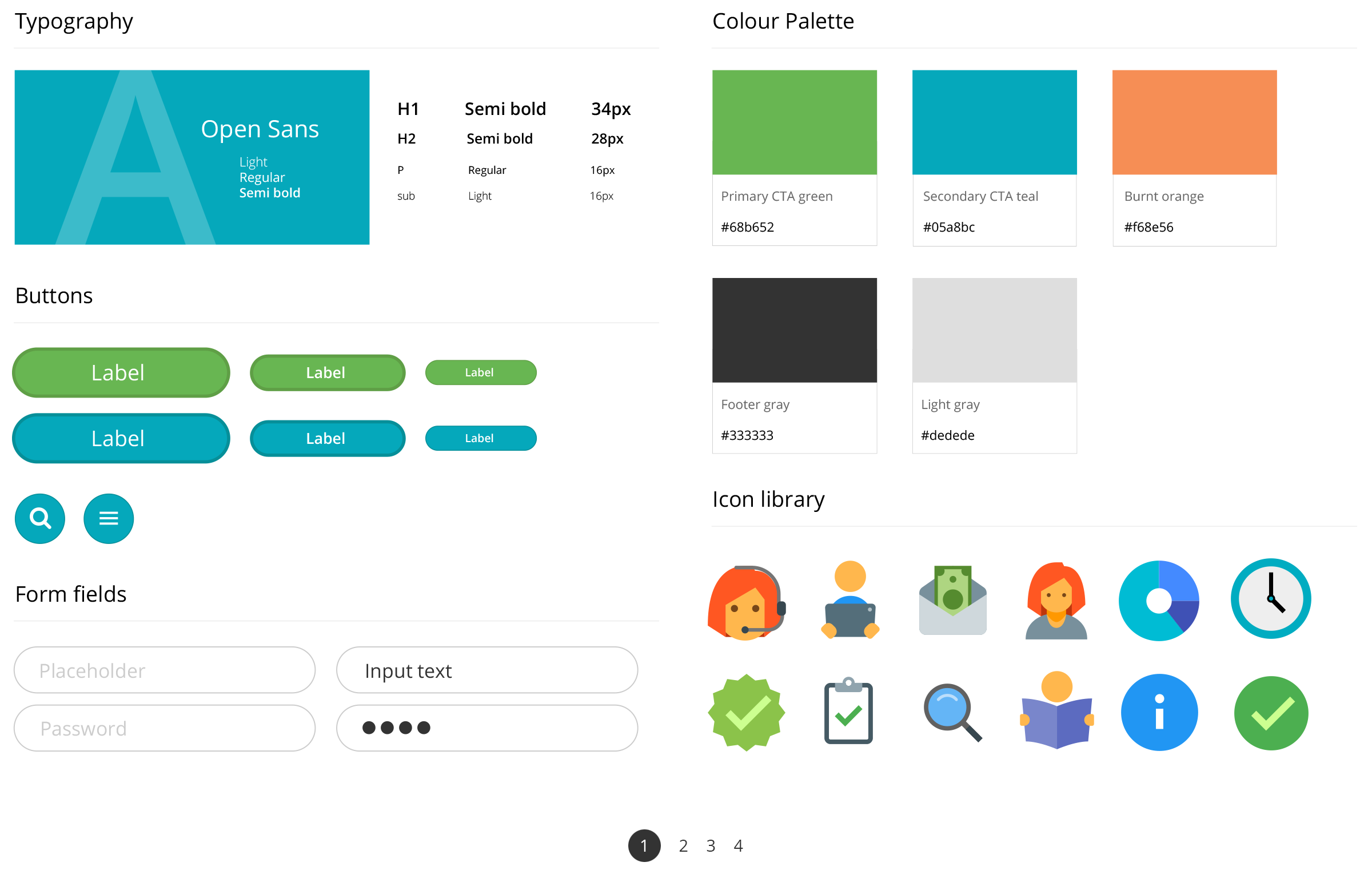 Test-and-learn
Once we had a few conversion flows ready to go, it was time to start testing our designs and UI patterns to refine with a small audience before opening up to more traffic. While only using 10% of our traffic for tests, this was a substantial amount given our large daily traffic, so results were statistically significant to prove real learnings.
Final result
After exhaustive testing and confirmation of success within a controlled sample of traffic, the new experience was rolled out to 100% of visitors and we saw great results immediately - to the point where our sales team was struggling to keep up with generated leads. The biggest gains were seen for mobile visitors, which was predicted, and we continued to test and optimise the experience into the future.